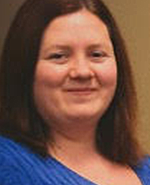 Shannon Boeheim, MSW
Shannon received her Master's in Social Work from the University of Buffalo and her Bachelor's in Social Work from Buffalo State College. She has experience in the field of foster care and adoption where she has seen first hand how adoption changes lives.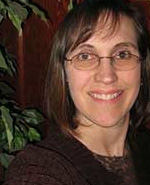 Becki Buck, LMSW – Allegany and Surrounding Counties, NY
Becki has a master's degree in social work and has worked in the field of adoption since 1996. She has extensive experience in special needs adoption, including working with children and families in the foster care system, and with adoptive children who have emotional, behavioral and medical challenges. In addition, Becki has experience working with children and families who have adopted internationally. She understands the need families have for support as they transition through different stages along their adoption journey.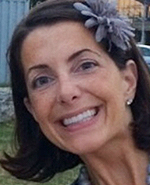 Nuala Campbell M.S. Ed., N.C.C. – Buffalo, NY
Nuala has a master's degree in counseling and has been working for Adoption STAR for the past eight years, conducting home studies and providing adoption and post adoption counseling. In addition, Nuala has experience counseling children in a school and in an agency setting.
Nuala finds working in the field of adoption to be a rewarding experience and feels honored to be a part of the collaborative process of building forever families. She is a mother to three children and shares that she has a personal understanding of the challenges associated with infertility.

Kathy Crissey, MS, LMHC
Kathy is a Licensed Mental Health Counselor who has worked with adoption related issues providing counseling services to children, adults and families. Kathy oversees the staff who provide post adoption services through Family STAR.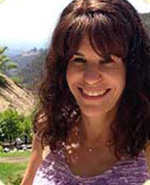 Stacey Levine, LMHC – Ft. Lauderdale, FL
Stacey found her love for adoption when she was asked to do her first home study. She loved the process and knew that adoption was her field. She found a job with an adoption agency and worked as the social work supervisor for 15 years. Since then, Stacey focuses her work on more direct services, such as counseling with expectant parents, home studies, post placement support, etc.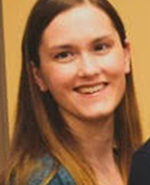 Rachael Metz, LMSW
Rachael has experience training, assisting and strengthening the capacity of families who have adopted one or more children with special needs. Through pre and post adoption support and education, referral and advocacy, crisis intervention and counseling, Rachael has helped to support and improve the wellbeing and functioning of adoptive families.

Stephanie Shaw, M.S., C.R.C. – Buffalo, New York Area
Stephanie is an adoptive parent of two from both the foster care system and Adoption STAR. She has 8 years experience with Adoption STAR including home studies, adoption counseling, post adoption counseling and parenting education. Stephanie has specialized experience in transracial adoption, adoption education and family counseling. She has been helping families for 20 years by providing counseling services targeted at family systems, mental health and parenting concerns.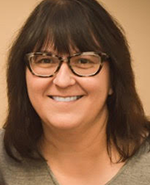 Sue Shaw, BS
Sue has worked in the adoption field for over a decade and provide comprehensive support and services including referrals and resources to birth families.

Angela Young-Stevenson, LMSW – Rochester, NY
As a Medical Social Worker for over 20 years she has worked with individuals and families providing counseling in the areas of medical needs, stress management, parenting concerns, adoption and family trauma. Prior to Angela's current position, she worked with families that have experienced domestic violence and abuse. In addition to Medical Social Work, Angela has worked with adoptive parents, conducting home studies and post placement reports for approximately three years. She is passionate about supporting families through their adoption journey. Lastly, Angela has an understanding of the impact of infertility on families.